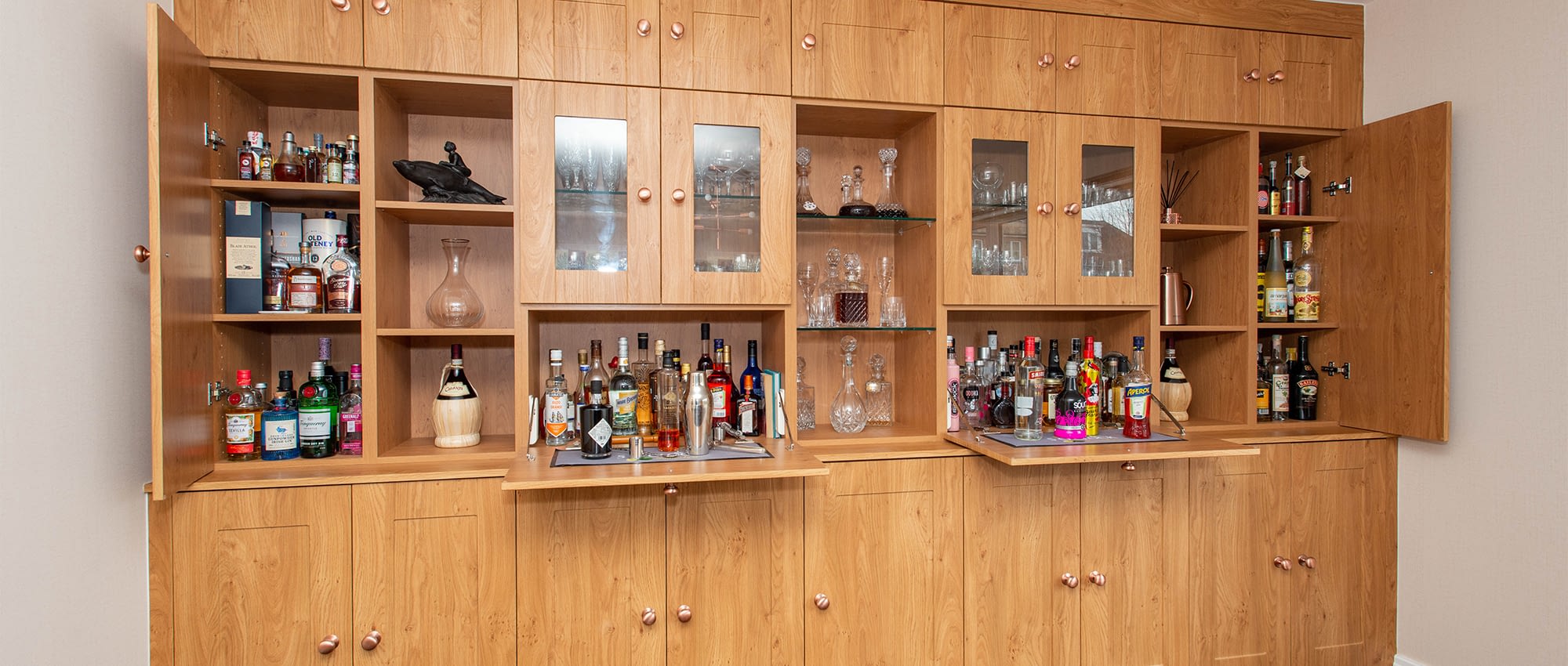 Custom furniture for your living room from GPM Design
We offer a bespoke service to design and build your fitted living room furniture exactly how you want it. From full ceiling to floor cabinets, entertainment solutions, bookshelves, and custom corner pieces GPM have been creating fitted furniture for over 40 years.
Free home design service for fitted living room furniture
GPM Designs offer a free rapid home design service – our average house visit lasts about half an hour. During the visit we will discuss your requirements and explore options, survey the room and then provide either the same day or the day after a written quotation with a high quality 3D drawing and plan of your room. There is no obligation and we never adopt pressure sales tactics in your home.
Bespoke Fitted Living Room
Living rooms frequently have a chimney breast with alcoves either side. The alcoves are generally unequal in size. GPM Designs can manufacture beautiful drawer units, cupboards, dressers, glass display cabinets or tall units to fit these gaps exactly. Most of our competitors would have to choose from a fixed size range of drawers, which quite often would be either too wide or too narrow, or might have to mix different sized modular units to try to fill the gap as near as possible.
Whether you are looking for a display cabinet with glass doors, lighting and glass shelves, book shelves, storage cupboards, drawers, units for TV and entertainment systems or any other type of unit, you name it – we can do it in a massive range of colours, finishes and styles to fit any space.
Browse Pictures of Bespoke Living Room Furniture